February 2018 News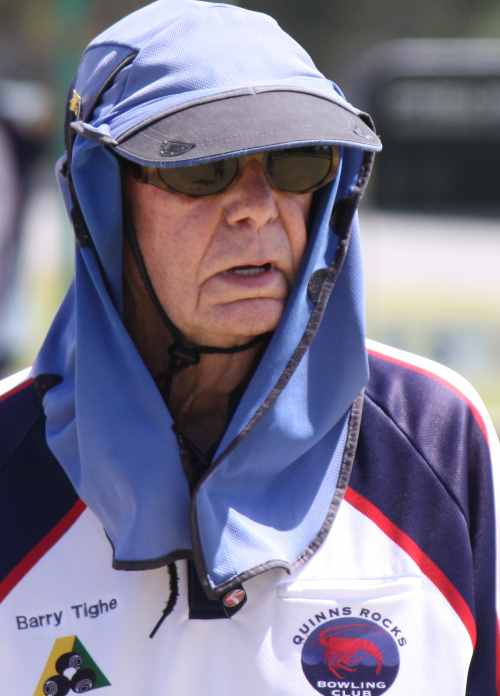 Hi All
It is with great sadness that we report that at 9.50am on Saturday the 3rd February Quinn's Rocks Bowling Club lost one of our dearest friends in Barry Tighe
He will be in our hearts and memories for years to come.
Barry,s smiling face will be sadly missed by all. Every time he graced the greens he would be the happiest man out there nothing ever fazed him and was only to willing to offer his advise when your game wasn't going so well. He was a great bowler who was very tough to beat a willy fox who could often draw to win a game from an impossible position. There were often comments from all bowlers "I just played Barry Tighe and that was one of the toughest games I have just had played" You never took Barry for granted.
His influence on bowlers young, old, new and veterans is astounding. His advise to all players is second to none .
To his wife Eileen and his Family we send our dearest condolences to you during this very tough time.
Barry's Funeral will be at Pinnaroo this Friday 9th February 10.00am. Please wear our Club Uniform