July 2020 News
Hi All
Just a reminder that the Annual AGM is set for Sunday the 12th July. 9.30am for a 10.00am Start.
This is a great time for all members to have their say on matters that concern the Bowling Club.
I would encourage all those members to jump on board and be part of the team that runs our Bowls Club.
There is still a few positions that don't have nominations and some that still need a couple of more.
I am very happy for those who have nominated so far and encourage more members to nominate and make a difference to our great little club. Nothing like having new people on board to have input and provide there wealth of knowledge to our club.
Remember please don't leave all the work up to the few that are already on the committee and criticise the work they do voluntarily. The more hands on people we have the lighter the workload that is imposed on so few.
I would also encourage any members that nominate to put there hand up for the right reasons to be there for the club and all of its members and not for their own agenda.
So now is the time that if you want change if you don't agree with anything that your current committee is providing please put your hand up or in this case your name down on the Board at the club.
Nominations for committee positions close on the 28th June two weeks prior to AGM.
Another reminder if anybody wishes any Constitutional changes they have to be in writing and presented to the secretary also the 28th June two weeks prior to AGM.
See you all at the AGM
Thanks Prez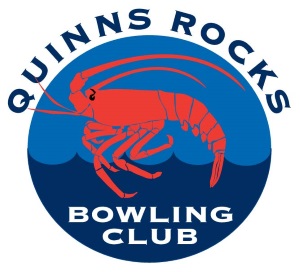 Hi All 
Please see this years committee.
PRESIDENT: SHANE SMITH
VICE PRESIDENT: ROGER THOMAS
TREASURER: JOAN SALE
SECRETARY: LEE-ANNE SIMM
LADIES PRESIDENT: AUDREY HACKETT
LADIES CAPTAIN: MARGARET STEVENS
MENS CAPTAIN; TIM PARK
MENS SELECTION CHAIR: JOHN BERECZ
LADIES SELECTION CHAIR: DIANNE DILLEY
LADIES MATCH: CHERYL STRAW, ALISON WELCH, PAM TINDALL
MENS MATCH: GERRY MATTHEWS, STEVE CAVANAGH
LADIES SELECTION: WENDY HAMPTON, LEE-ANNE SIMM
MENS SELECTION: ROHAN CANTRILL, ROBBIE PEPPER
PROMOTIONS OFFICER: NICOLE BOUQUET
GREENS COMMITTEE HEAD: CHRISTOPHER PARR
PUBLICITY OFFICER: BARRY CRAWFORD
PLAYERS REP. LADIES: ALISON WELCH
PLAYERS REP. MEN: SEAN COOPER
KITCHEN CONVENOR: JOAN SALE
UNIFORM ORDERS: SHARON  AND BARRY CRAWFORD
PATRON: TRACEY ROBERTS
AUDITORS: WEALTH CREATIONS