August 2022 Events
Two four Two Running Pairs 
Please see attached flyer 
Starting on 6th August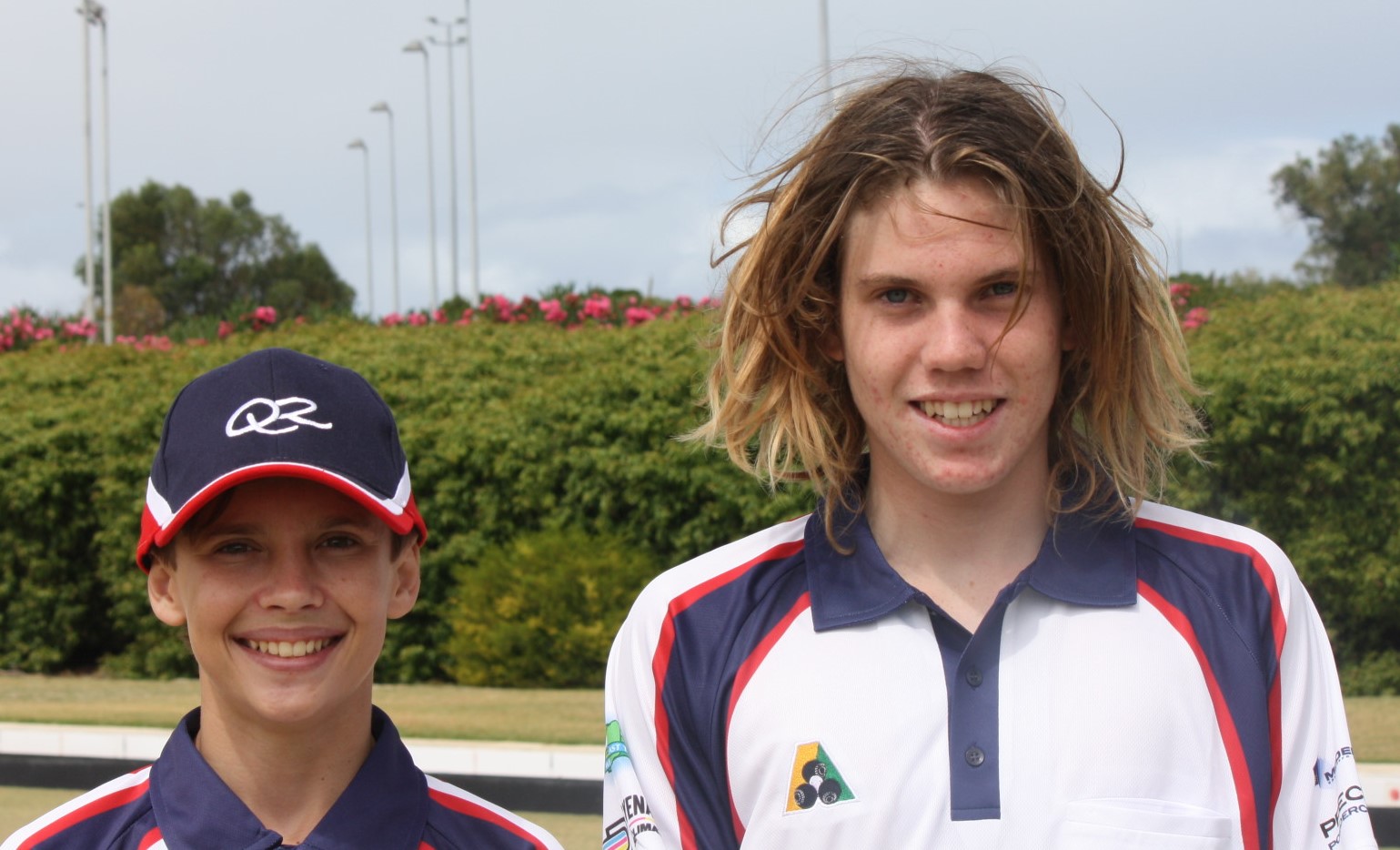 Hi All 
Well it has finally happened we have got the Under 18,s Squad up and running with our inaugural Singles Championship half way through with the finals to be played this Saturday coming the 17 March.
I would have to be the most excited Club Member at the moment with the way the under 18,s are performing It couldn't have happened without the support of our wonderful coach Don McKenzie and also having club members around helping like Gerry Mathews helping with Marking and encouragement.
It was fantastic to see all the Mums and Dads and grandparents along supporting the Kids along with club members that had come for a roll up in the morning leaving there roll up to watch and some of the comments from seasoned players on how well the Juniors were playing
Now to the game we had five players plying a round robin and all of them played some outstanding bowls 
Section One
Game One Callum Potter defeating Luke Imray winning 15-14 a game that was played bowl for bowl the whole way through. Callum going straight through to the final
Section Two
Game One Shae Barter defeating Mathew Park 15-5The score line did not reflect how well Mathew played time after time Shae would have a resting toucher with Mathew drawing Beautifully to take Shae out then Shae to put the same bowl back in resting Mathew out.
Game Two Ryan Sim playing Mathew Park with Mathew running out as the winner another game that highlighted how good these juniors are with draw bowling to perfection seems these guys have no fear as they were always up to or into the head changing the game as they went along the final score line was 15-6
Therefore we have two players on two points with one qualifying game to play Shae Barter verses Ryan Sim and if Ryan wins then it will come down to shots up and percentages to see who goes through to the final to play Callum Potter 
We would love some supporters to come and have a look at the final game and the Grand Final with the qualifying game kicking off at 9.00am followed by the Final at approx. 10.30am 
Good Luck to all players on a fantastic job
Update 
Well the final has been played for the Under18,s Singles championship last Saturday 
In the last qualifying game Shae Barter got across the line defeating Ryan Sim 
In what was a very entertaining game both players played very well with the result and score not reflecting how well both played
The Final 
Shae Barter verses Callum Potter 
Result Shae Barter defeated Callum Potter 21-20
What game this turned out to be Any senior player would have been happy to play in this game.Both Boys bowled beyond their experience they went blow for blow through the whole game with a score line that anybody would have proud to have , there was only one or two shots different throughout the game with some fantastic draw bowling on display. There were some Div One players from our club having a roll up in the morning and the quality of this game made them all leave the roll up and come and watch the Final with comments like we better pick our game up and the encouragement that our div one players to the boys made them try even harder and our club is looking very bright for the future with players that showed outstanding talent and with a bit more guidance these guys will be playing pennants in no time at all in the future.
To all involved thankyou very much and again a special mention to our coach Don McKenzie for all the help in getting the Under 18,s up and running.Thanks also to Gerry Mathews who was there every day helping with marking and scoring again thanks
Looking forward to August this year when once again we will be kicking the Junior Program off.I will be available for some one on one coaching over the Winter Break if there any Juniors wanting to have a go.
Thanks Shane
If anybody wants any Info on how we have set the Junior structure up please feel free to contact me on 0458588030 or contact any clubmember