Sunday 10 Dec 2017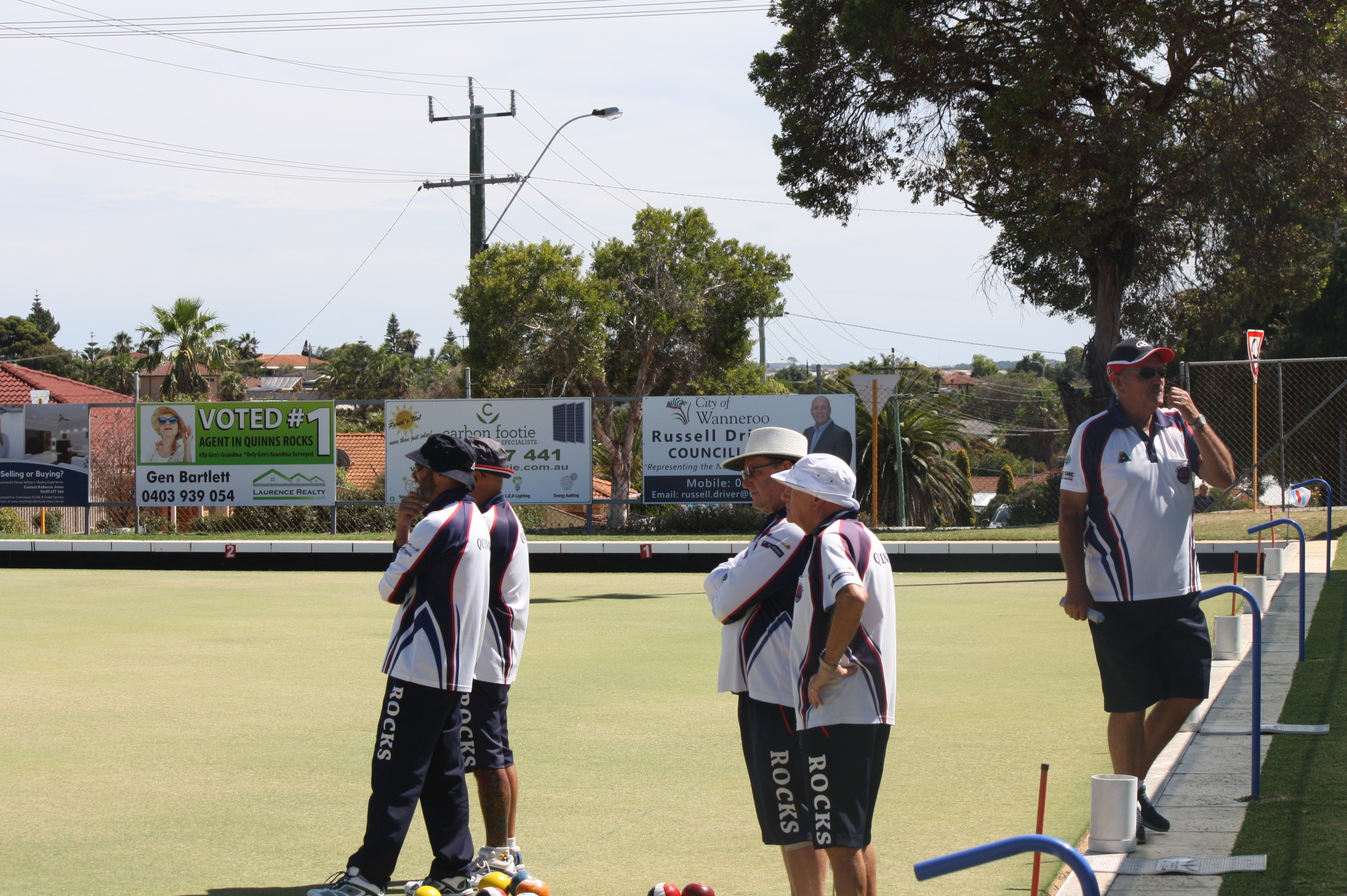 Hi All
The Men's fours comp is underway with the first game,s played last Sunday.
What a Championship its going to be after all teams have played two games every team has won one game each and lost one except for the Marty Hinchcliffe team who had a bye in the first round and have lost there only game they have played and Gerry(with a G)Team who had the bye in the afternoon who won their first game.
There were some great games all day with a few upsets along the way. Well done to Gerry(with a G) Mathews team getting off to a great start upsetting the current fours champions Rohan Cantrills team in there first game.
Other games were all played in great spirit with a fair bit of light hearted banter across all rinks.
Looking forward to round two this Sunday to see who will be the movers and shakers going forward.
Good Luck to all teams
Rohan Cantrill 2 Points - 9 Shots
Don McKenzie 2 Points + 5 Shots
Marty Hinchcliffe 0 Points - 11 Shots (Played one game)
Gerry Mathews 2 Points +11 Shots (Played one Game)
Chris Parr 2 Points + 4 Shots
Mens Fours Update
Hi All
The men's Fours continues on with the current 5 teams finishing there second games. As it stands at the moment there still is four teams still in with a chance only Rohan Cantrill Team with a bye left can not progress any further so we are down to the last four to complete their play off games on a date yet to be decided.